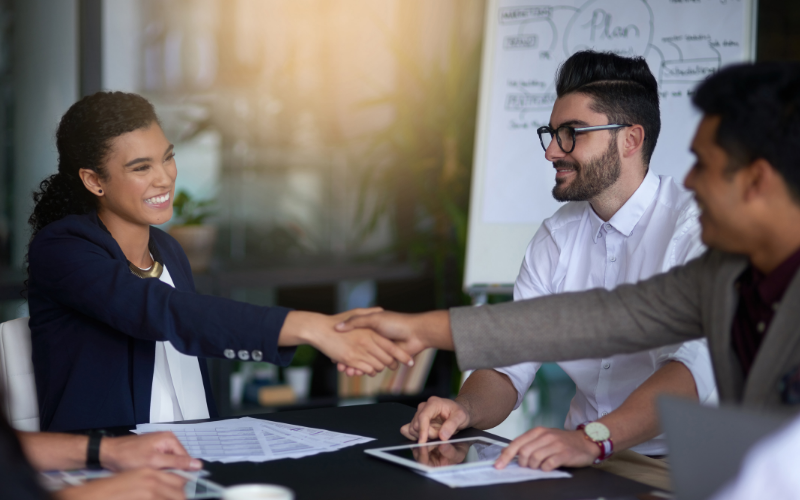 Purchasing a home is an exciting time, but there is also a lot to manage. There are a lot of text messages, phone calls, and emails coming in. It is important for potential homeowners to keep them straight. Who are some of the most important people during the purchase process?
The Real Estate Team
First, there are going to be a lot of important people on the real estate side of this transaction. Every home buyer should work with a real estate agent who can help them assess the market, arrange showings, and find the right home. There might also be interactions with other agents along the way who represent sellers. Keep in mind that there may be assistants, secretaries, and other agents who are part of a real estate team.
The Mortgage Team
The vast majority of potential home buyers require financing. Therefore, there will be multiple people who work on the mortgage side of this transaction as well. There will probably be a loan agent, an underwriter, and multiple assistants who navigate this side of the process. The mortgage team might also be responsible for arranging a home inspection and asking for a home appraisal. Potential home buyers might have to work with these individuals as well.
The Closing Team
If an offer is accepted, there will be a closing team as well. A real estate attorney will probably be required to process the documents. Therefore, a potential home buyer should be expected to work with multiple people from the law firm as well. The real estate attorney is responsible for collecting funds from all responsible parties and disbursing the money appropriately. There will probably be multiple assistants in the real estate attorney's office who will be asking for information.
Keep These Relationships Straight
There is a lot that happens during a real estate transaction, and it is important for a potential home buyer to try to keep these relationships straight. Remember that the real estate agent should always be the first point of contact with any questions or concerns. A real estate agent probably has connections throughout the area that can help home buyers make this process easier. Nobody has to go through this process alone.