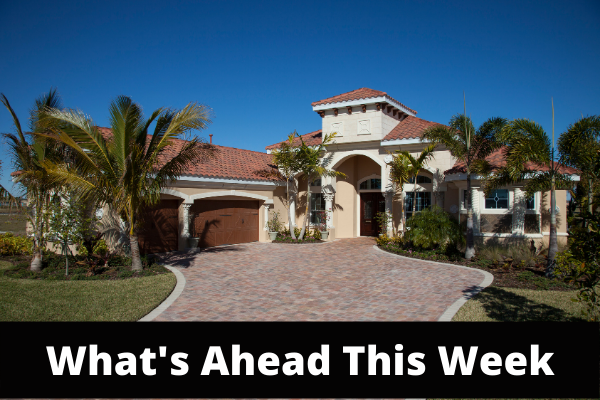 Last week's economic reporting included readings on new home sales and consumer sentiment. Weekly readings on mortgage rates and jobless claims were also published. No economic data was published Thursday or Friday due to the Thanksgiving holiday.
New Home Sales Surpass Expectations in October
The Commerce Department reported higher-than-expected sales of new homes during October. New homes sold at a seasonally-adjusted annual pace of 632,000 homes sold. Analysts expected new homes to sell at an annual pace of 570,000 sales as compared to the revised annual pace of 588,000 new home sales in September. The supply of available new homes rose by 1.50 percent between September and October and approached a nine-month supply of new homes for sale. Rising mortgage rates affected affordability for first-time and moderate-income home buyers, but average mortgage rates fell last week.
Mortgage Rates Fall, Jobless Claims Rise
Freddie Mac reported lower average mortgage rates last week as the average rate for 30-year fixed-rate mortgages fell by three basis points to 6.58 percent and the average rate for 15-year fixed-rate mortgages fell by eight basis points to 5.90 percent. Homebuilders reported rising costs and slowing home sales; some builders added or increased buyer incentives including mortgage rate buydowns and paying buyers' closing costs.
Last week's first-time jobless claims were higher than expected with 240,000 new claims filed as compared to the expected reading of 225,000 initial claims filed and the previous week's reading of 223,000 new jobless claims filed.
Consumer sentiment fell to an index reading of 56.8 in November according to the University of Michigan's consumer sentiment survey. November's reading reflected consumer concerns about inflation and a potential recession and was markedly lower than October's index reading of 59.9 and the October 2021 reading of 73.6. Consumer sentiment about economic conditions in the next six months was also lower at an index reading of 55.6. Readings over 50 indicate that most consumers have a positive view of economic conditions.
What's Ahead
This week's scheduled economic news includes readings on home prices, pending home sales, and inflation. Weekly readings on mortgage rates and jobless claims will also be released.